Designs that
wow
Choosing SAMA Labs to build and develop your website is a wise decision if you're looking for quality designs made by highly knowledgeable and experienced creatives. Other companies use templates and cut-and-paste strategies that simply won't work. Not here! We team up with our marketers to ensure we're totally fluent in your strategy. That way we can create a custom site designed for optimum customer experience and supercharged sales performance. We'll critically analyze every single inch of the site to ensure it works seamlessly and fits in with your brand strategy.
Say hello to one of a kind designs
Plus — your site will look great. Really great! And if you're not happy with it, we'll provide as many revisions it takes to get it perfect. That's our commitment to you — excellence, no matter how long it takes to achieve. Already have a site? Think of our web team like an auto body shop. Bring your site to us for a tune up. We'll take a look and see what needs updating and where you can improve, then make those changes. We won't just sell you a new site — we'll help you tweak the one you already have. Other companies will build you a website. We'll build you a conversion machine that will continue to drive your profitability for a long, long time.
From UX to Mobile Designs, we've got you covered.
We treat the design of your web project personally, keeping best practices in mind as we go. After a personal onboarding with our designers and developers, we get to work right away researching and creating. Our pages are built from scratch with custom graphics, images, and copy that will make your website pop while driving traffic to it. After design is complete, our team of developers spring into action to make your website function. What's next? Sit back, relax, and let your custom website work its magic!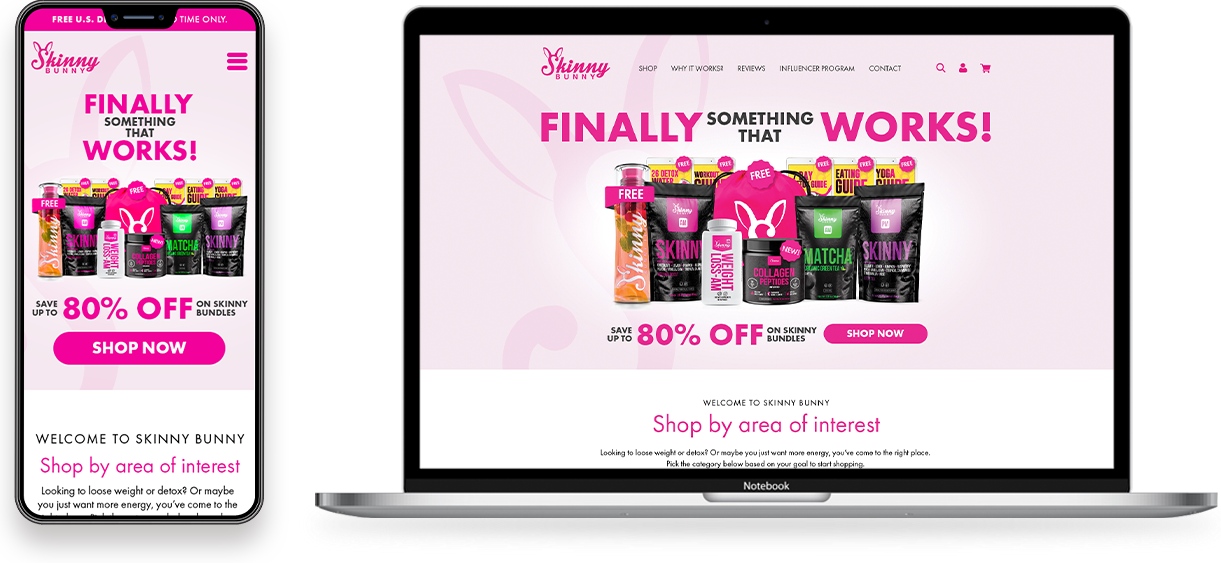 "Five stars is not high enough for this group of people. I have used many digital marketing companies in the past and hands down, these people are the best digital marketers I have ever worked with. My ROAS has gone from .5 to 10. I can't recommend them enough. Thank you SAMA !"
Cathy from NoNetz
"Five stars is not high enough for this group of people. I have used many digital marketing companies in the past and hands down, these people are the best digital marketers I have ever worked with. My ROAS has gone from .5 to 10. I can't recommend them enough. Thank you SAMA !"
Cathy from NoNetz
"Five stars is not high enough for this group of people. I have used many digital marketing companies in the past and hands down, these people are the best digital marketers I have ever worked with. My ROAS has gone from .5 to 10. I can't recommend them enough. Thank you SAMA !"
Cathy from NoNetz