BigCommerce
Set your online business up for success with SAMA Labs and BigCommerce! We've partnered up with their development platform to create outstanding top-quality websites for companies of all sizes. By implementing BigCommerce, we can focus on more than just powering your ecommerce website. Our successful and strong contacts with this partner gets you faster service and the best results possible. With our support post-launch, and expertise in the industry we are there with you every step of the way to take your online business to the next level and see the growth you've been waiting for!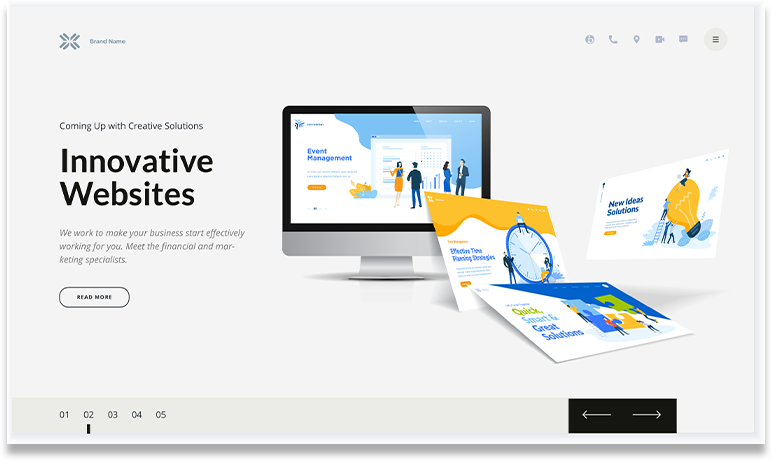 How It Works
With SAMA Labs and BigCommerce, you'll have all the tools you need to sell online and grow your business with impeccable software that easily handles complex ecommerce needs for both B2B and B2C. They're "right out-of-the-box" platform is used by over 60,000 merchants to drive and convert more traffic with leading SEO tools, single-page checkouts, and abandoned cart savers.
With effortless integrations it opens the doors to expand your company's reach to marketplaces such as Amazon, eBay, Facebook, Instagram, Google, and more! Power Integrations with leading third party ecommerce applications also allows you the ability to seamlessly supply your business with the software it needs to sell effectively in-store as well as online.
With guidance from SAMA Labs we will create a fully developed product catalog that matches the best industry practices that are proven to work. Through the use of BigCommerce's theme designs our experts are able to continually update your site strategically to meet your needs—giving you limitless potential to innovate and grow!
Having a strong and updated ecommerce website is crucial for sales and the success of your brand. Our digital strategists work with you to reveal the patterns, motivators, and needs of your customer base. This data provides us with all the facts necessary to build a custom plan that's best suited for you! Our portfolio says it all, let SAMA Labs and BigCommerce team up to create expert level designs with seamless integrations—setting you up for a bright future! Click belo to fill out a quick contact form and learn more.
Design with Freedom
Spark creativity and craft beautiful store
experiences with design tools that know no
bounds.
Customization
Get fully-customizable themes with
built-in HTML, CSS and Javascript.
Discounts
Create over 70+ native discount and
promotions — no scripting required.