Is Amazon right for your Brand?
We're SAMA Labs and the reason we're Digital Marketing Done The Right Way is because we've been in your shoes ourselves. Other brands can say they'll get you results — we know we will. We got them for ourselves, didn't we? Now let us drive some profits for you, too.
01/Does This Sound Like Your Brand's Amazon Presence?
+ Lacking In Strategies
+ Low Product Rankings
+ Minimal Optimization
+ Terrible Return On Investment
As a business owner, you don't have time to focus on how you're doing with Amazon — but ignoring this eCommerce giant could end up costing you conversions. Luckily, there are a wide range of services linked to this giant that could put you on the sales map if leveraged properly.
02/Curious to see if your Company would Benefit from Working with a Team that's Paved the way for Millions in Revenue?
Let's find out with a comprehensive deep dive into your brand! We'll audit your company FREE and give you a complete breakdown of how Amazon PPC and SEO services could take your sales to the next level. Ready to get started? Fill out the form below!
03/The SAMA Labs Effect
There are a lot of reasons why we're good at what we do. We're passionate, talented, hardworking, innovative, and — we can't stress this enough — we've been in your exact shoes right now because we've done this all ourselves. Trust us because…
+Family Feels. We're a tight knit group of less than thirty people around here. That means you'll be on a first name basis with the whole team before you know it! And just like a family, your successes are ours, too — and that goes the same for failures. We're in your corner the whole way.
+We Never Use Templates. Nothing is ever a cut and paste job around here! From our strategies to our assets, everything is built from the ground up to suit your individual needs.
+We Rely On Data. Everyone has an opinion — and they can be wrong sometimes. But do you know what's always right? Numbers. That's why we collect a lot of data and use it to inform every decision we make.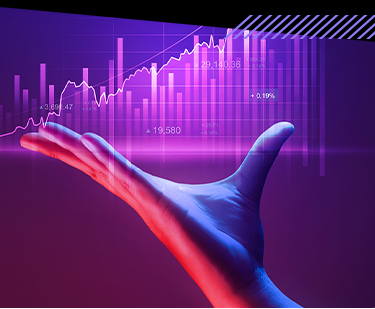 04/Check Out Our Reviews!
"Our journey with SAMA Labs began about 6 months ago. After touring around their bustling office and watching all the action, we learned about how their model is different..and why it works! They customized a plan that was based on our product and our current capacity/budget. One of the greatest advantages of their approach is that they have different teams of people to do what is needed to build your company. You need content and marketing – normally everything is so expense to do separately, but they are able to do everything, or just what you need!They can help to prioritize and maximize your budget. For our company, Clearly Loved Pets, they have created videos, completed photo shoots, "
""We at A1A Globa Ground Transportation have been working with Sama for the past 6 months and we couldn't be happier. Great team of marketing professionals that have helped us take our sales and marketing to another level.""
"I am the owner of DripFit in Boca, and I can honestly say SAMA is the best. I have been with a few companies in our couple years of being open trying to find the right fit and man did we find it. To the knowledge of how market my product to the one on one feel while still having a team of people there to kick hurt for us. Just comparing our numbers from a year ago with the influx of new clients and overall interest has been an increase 400% +. I'm excited for the partnership to grow for YEARS."
04/Let's work
Together
Let SAMA Labs take your brand to the next level.
Let's start with an introduction. Share some details about your brand and get set up with a free consult!