Modded Zone is a US based brand that creates custom controllers for many popular gaming systems. Started by creative people who wanted to give gamers a way to express themselves and maximize their skills, the company offers modified accessories with exclusive add ons for the ultimate boost in game play. They're a fun brand with a niche product so our team's mission was simple — get the word out about Modded Zone. But how did we do it?
Modded Zone provides custom controllers for gaming systems like Xbox, PS4, Switch, and more. The team at SAMA Labs knew branding needed to be simple while still conveying what the product is. After extensive brainstorming and discussion with the client on their vision and existing ideas, we ended up with a brand that utilizes a logo that's shaped like a controller and a color scheme that relies on hold, eye catching colors.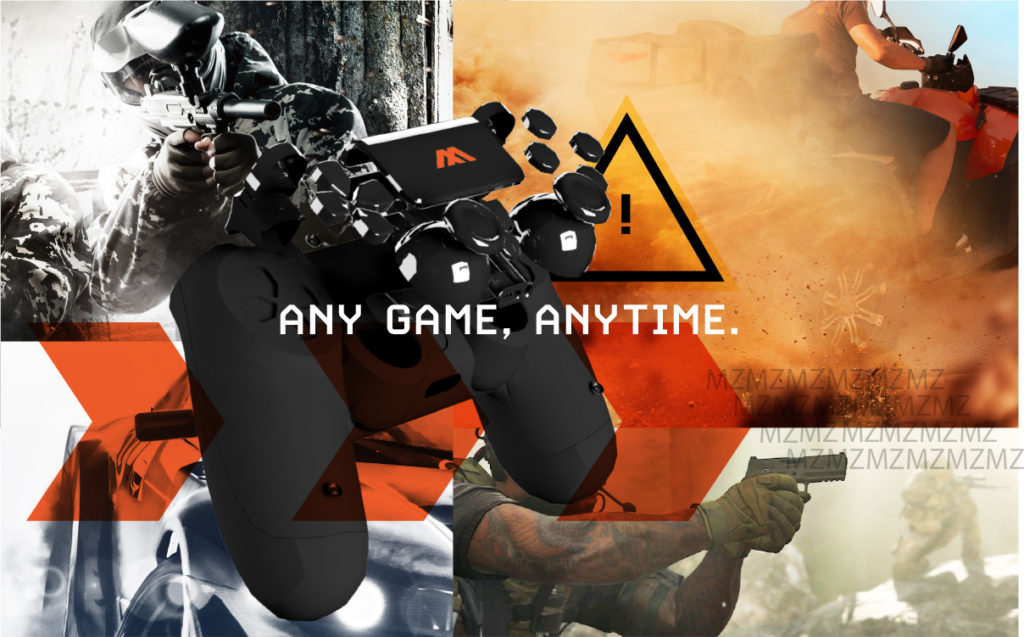 To build an effective web presence, the design team wanted to use the controllers themselves as the focal point of the site. That's why they employed the use of a continuously scrolling front page that cycles through the top sellers. This way, shoppers have an easier time browsing — which leads to more conversions. While we always ensure the sites we produce are optimized for mobile, the web team knew it was extra important for Modded Zone because so many gamers shop from their phones.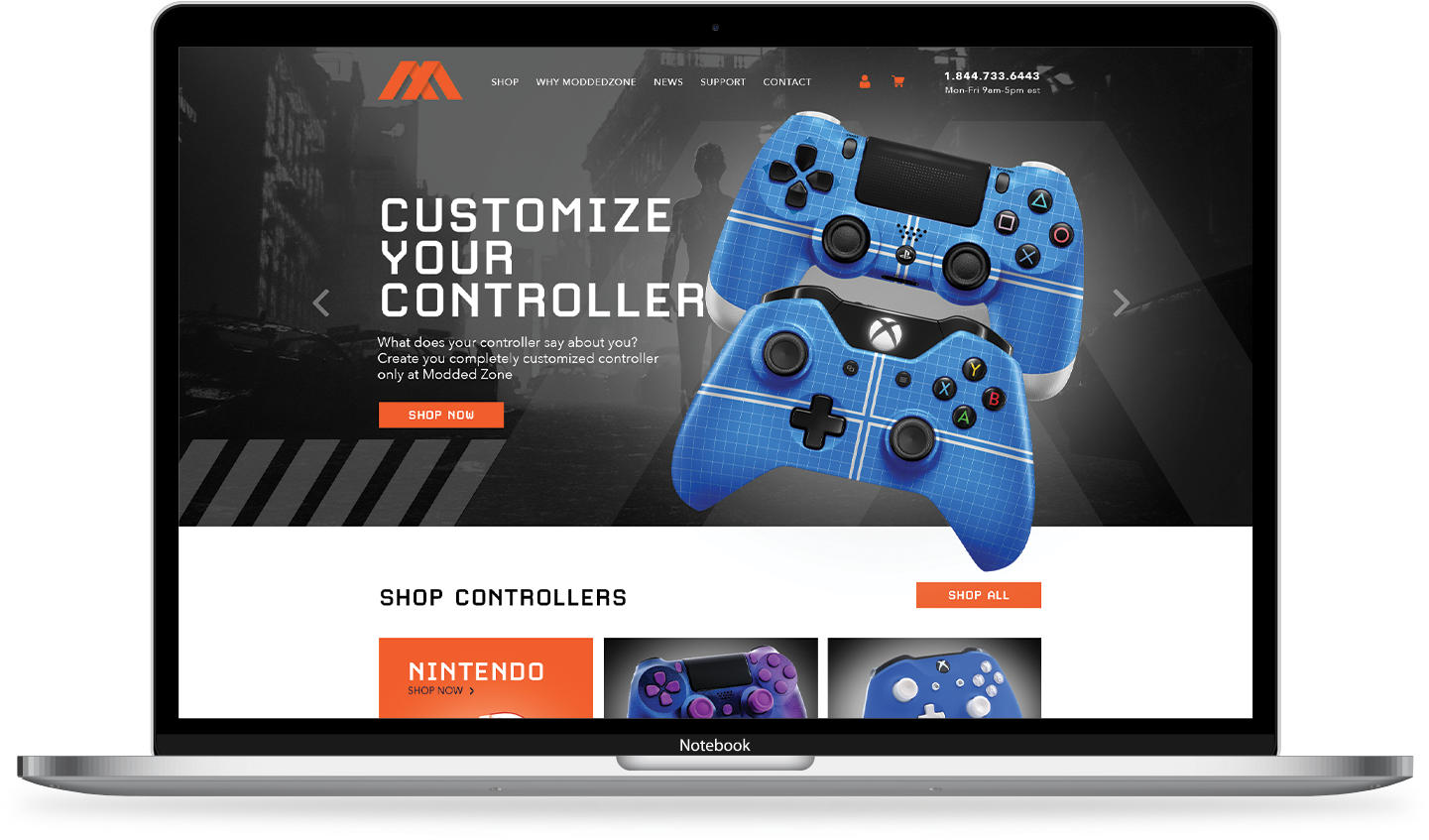 01/Let's work
Together
Let SAMA Labs take your brand to the next level.
Let's start with an introduction. Share some details about your brand and get set up with a free consult!