Get a Free Account
Audit From The Best
Marketing Agency
Schedule your Free Audit to Find Out more Today!












More than an e-commerce agency.
We're a fully-fledged brand with the experience necessary to turn eCommerce businesses into industry leaders.What kind of success? Well, how does reaching $100 million and beyond sound?
We call ourselves a lab because we're always tinkering with techniques to uncover the most profitable strategies for Facebook, Instagram, Google, brand building, website design and development, content creation, graphics, copy, and more.
brands worked with & helped scale
brands worked with & helped scale
The SAMA Story
SAMA Labs started out like so many other game-changing companies did—in a bedroom with nothing more than a passion for brand development and an idea.After getting the runaround from countless other marketing agencies for our parent brand, we were taken aback by how much bad eCommerce advice existed.
Was there anyone who knew how to do things the right way? Apparently not. So SAMA Labs was born.Now? We're miles ahead of the pack when it comes to driving conversions and securing everlasting brand recognition + consumer loyalty—and there's no slowing us down.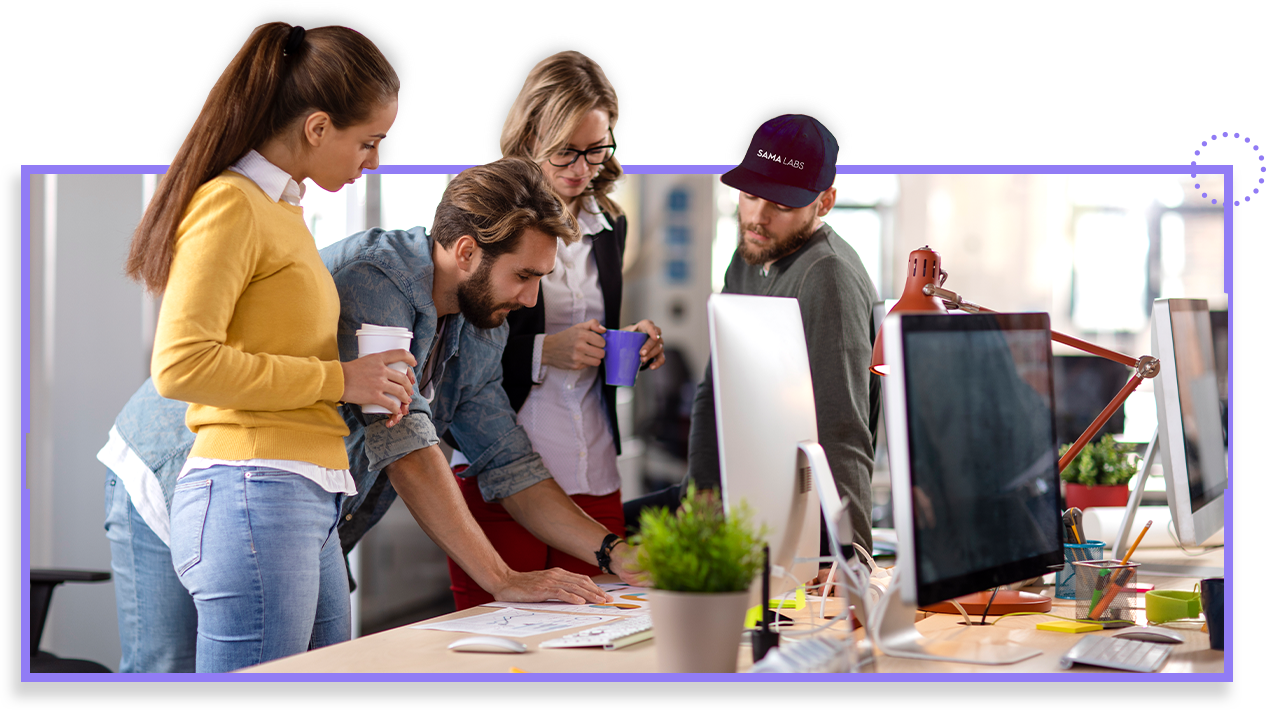 take a look at our success stories.
Branding and Creative go hand in hand. We are major advocates of using the right messaging behind your marketing to create the right conversation with your audience. Being able to clearly define who you are as a brand allows everything else to fall into place. Our in-house creative and branding experts will help you bring it all together.
Amazing Results
My company started working with SAMA in February of 2020 and it has been the best marketing company my company has ever worked with. The members of the SAMA team are attentive and amazing at what they do. We started seeing immediate results after working with SAMA and it has taken our business to another level! If you want to work with amazing people and see amazing results I highly recommend working with SAMA.
– Bobby Penney
Highly Recccomend
SAMA has done so much for our business over the years! From start up and development to regular routine maintenance. John & team have brainstormed ideas that I would have never thought on my own. They even educated me on many details concerning my company, highly recommended! Thanks SAMA!
– John
Great Success
Not only a highly knowledgeable, reliable and talented group but most of all they care. Our product is new to market and a pretty new concept so where other groups have tried to follow a directional template for marketing a similar product, John and the Sama Labs team have been extremely creative in their approach resulting in great success.
– Jenna Sellers
Five Stars
Five stars is not high enough for this group of people. I have used many digital marketing companies in the past and hands down, these people are the best digital marketers I have ever worked with. My ROAS has gone from .5 to 10. I can't recommend them enough. Thank you SAMA !
– Cathy
Schedule Your Free Audit Today!
Your journey to better marketing is just one click away!
Fill out the form to the right to get your free audit and find out how you can get a $250 advertising credit.