SAMA Blog
Learn more about current marketing trends, SEO, Graphic & Web design, marketing, and so much more.
The Importance of Video Content
in Today's Social First Online Economy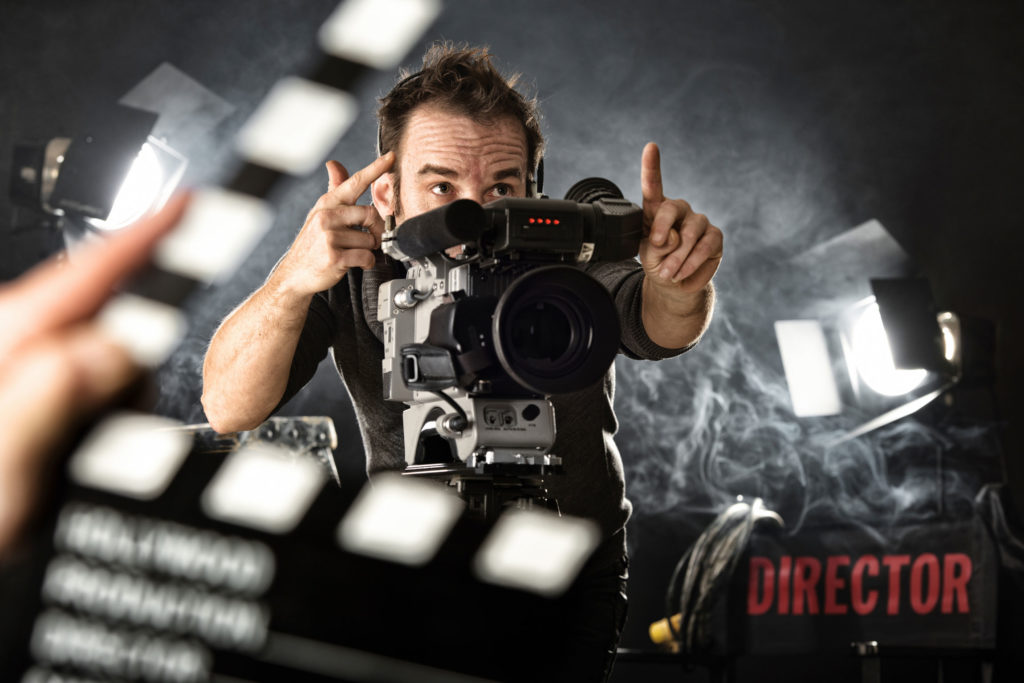 Hop onto any social media platform and chances are you'll see more videos than static images these days. The rise of video content has drastically changed the way we communicate with each other as a society and market products as companies.
You don't have to take our word for it, either: a recently leaked internal memo at Facebook suggests the media platform is making a concerted effort to shift towards video-based content.
Wondering why? Don't worry—we've uncovered some key reasons here in our labs. First, let's look at some numbers we found in an article from Forbes.
     – Back in 2019, video was projected to claim more than 80% of all web traffic.
     – Adding a video to marketing emails can boost click-through rates by 200-300%.
     – Embedding videos in landing pages can increase conversion rates by 80%
     – 90% of customers report that product videos help them make purchasing decisions.
     – According to YouTube, mobile video consumption grows by 100% every year.
     – 64% of customers are more likely to buy a product online after watching a video about it.
     – 87% of online marketers are currently using video content in their digital marketing strategies.
     – A third of all the time people spend online is dedicated to watching videos.
     – Video ads now account for more than 35% of all ad spending online.
     – 59% of company decision makers would rather watch a video than read an article or blog post.
     – Digital marketing expert James McQuivey estimates that a single minute of video content is the equivalent of 1.8 million words.
Staggering, right? Our experts thought so, too. Now let's dive into the heart of why video content is such a driving force in digital marketing right now—plus, how you can leverage this trend to expand your brand's growth.
       1. Video Grabs The Viewer's Attention
It's really easy to get lost in the mindless scrolling of a social media feed. Pictures are easily breezed by—but videos tend to be thumb stopping. The movement is eye catching and can create a sense of friendly familiarity, like receiving a FaceTime call from a friend who lives far away. It speaks to humanity's innate sense of voyeurism. We want to see how other people do things, and video provides an immersive dive into other worlds. Which brings us to point number two.
       2. They're The Easiest Way To Show Off A Product
Trying to come up with the words to explain what your product is or how it works? Not anymore—with video content, you can just show your audiences why they need to choose your brand.
      3. Video Helps Increase Your Reach
Users already spend most of their time on their phones scrolling through TikTok, Reels, and Shorts, right? Each user's feed has an algorithm that's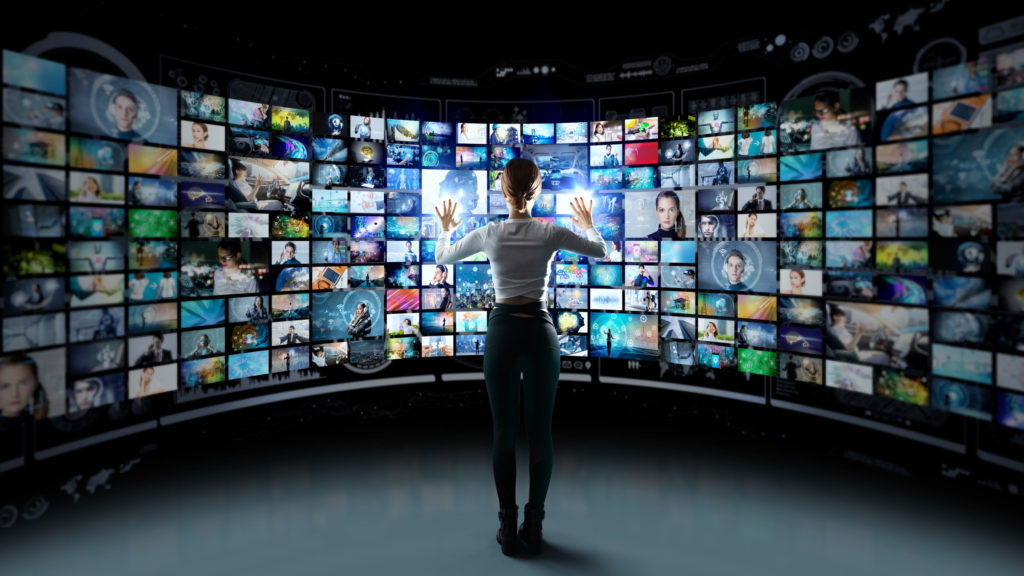 unique to them, and while they're mindlessly scrolling, those feeds figure out what videos they like, and put more of those videos in front of them. Without content for the algorithm to work with, your brand doesn't stand a chance of ending up in front of the eyes of your future customers. But with robust video content to pull from, you can leverage the algorithm to increase your brand's discoverability and improve reach.
Getting seen by your potential fanbase is one thing, but building enough trust to nurture a conversion is another—that's where our next reason comes into play. 
   4. Video Builds Your Value As A Company & Promotes Brand Recall
Adding video content is also a technique to increase your brand value by expanding the services you're able to provide. For example, a restaurant or kitchen supply company might find that videos showcasing recipes help to drive more traffic to their location or increase sales. In this case, by adding educational content to their social media presence in the form of cooking videos, they're able to keep their customers engaged. When audiences see your videos, they become more familiar with your voice, your branding, your products, and more. Thus, trust is built and those viewers are suddenly warm leads for your business.
     5. Video Enhances Your Brand's Personality & Strengthens Brand Message
Anyone can create a product. In fact, there might even be some people out there making the same thing you do—how do you set yourself apart from the competition? By emphasizing your unique personality and brand message! Behind the scenes clips are also a great way to create a sense of transparency with your followers because they'll feel like they were able to take a peek behind closed doors. This is pretty critical for building more of that trust we were just talking about in our last point, too. Now that they're regularly viewers, you can use this time to showcase your brand's overall message. What do you stand for? This will also help increase your reach and discoverability because you'll be easier to spot by your would-be fans.
     6. Video Helps You Stay Current
Remember the Ice Bucket Challenge to raise awareness for ALS from several years ago? Practically everyone did a video for that—from everyday people to celebrities and beyond. Why was that trend such a monster for what felt like so long? Because everyone wanted to stay up to date with the most popular trends. Flash forward to today and TikTok has it's millions of daily users completing a new challenge or trend on a weekly basis. That's thanks in large part to the fact that video is a fast way to stay current with what's currently popular and trending. With just a few clicks, you can record and upload a short clip to your feed to stay relevant and keep customers engaged. What TikTok songs and sounds are trending? What could be made relevant for your brand or message? Those questions could easily be tickets to a whole new pocket of fans you never knew you had.
      7. Video Helps You Drive Conversions
You know what they say: seeing is believing. Can you think of a better way to showcase your product or services than with video? We can't! Customers want to know what they're getting before they plunk down their hard earned cash. Video allows them to see—with their own eyes—your product in action so they can make a more informed purchase. When a customer feels secure, they'll be more likely to buy! Foster that trust with videos for a foolproof marketing strategy.
      8. Video Promotes Virality Of Your Content And, By Extension, Your Brand
Video content was made for going viral. Why? People love sharing the things they like. How often are you hanging with friends or family when somebody says, "hey, check out this cool video I saw!" or how many times a day does your phone chime with another Reel from your group chat? That's organic growth, and it's backed by the familiarity of the friend who shared the video. It's like activating a phone tree for your future clients.
    9. Video Promotes Virality Of Your Content And, By Extension, Your Brand
Right now, video content is so wildly popular across all platforms that it's affecting SEO. Videos are usually the first things to pop up on search engine results, and very few searchers make it past the first page. With video taking up that vital real estate at the top, you'll need some of your own to have a chance at claiming that coveted spot above the fold. Uploading content that targets common search terms can be a good way to increase your chances.
  10. Performs Well On All Devices
More and more, viewers are choosing to consume their media from an increasingly wider and wider range of devices with varying screen sizes. From laptops, to tablets, and now phones and more. With the rise of each form of technology, we saw a rise in different media, based on the ease of viewing. For example, during the tablet era, Blogs were most popular. Video seamlessly moves between all devices, eliminating the time you take optimizing your content for screen size.
  11. You Can Reuse You Content In A Myriad Of Ways
Our favorite thing about video content is that it's a recyclable asset. Shoot enough content and you can edit and re-edit for a long time without needing to do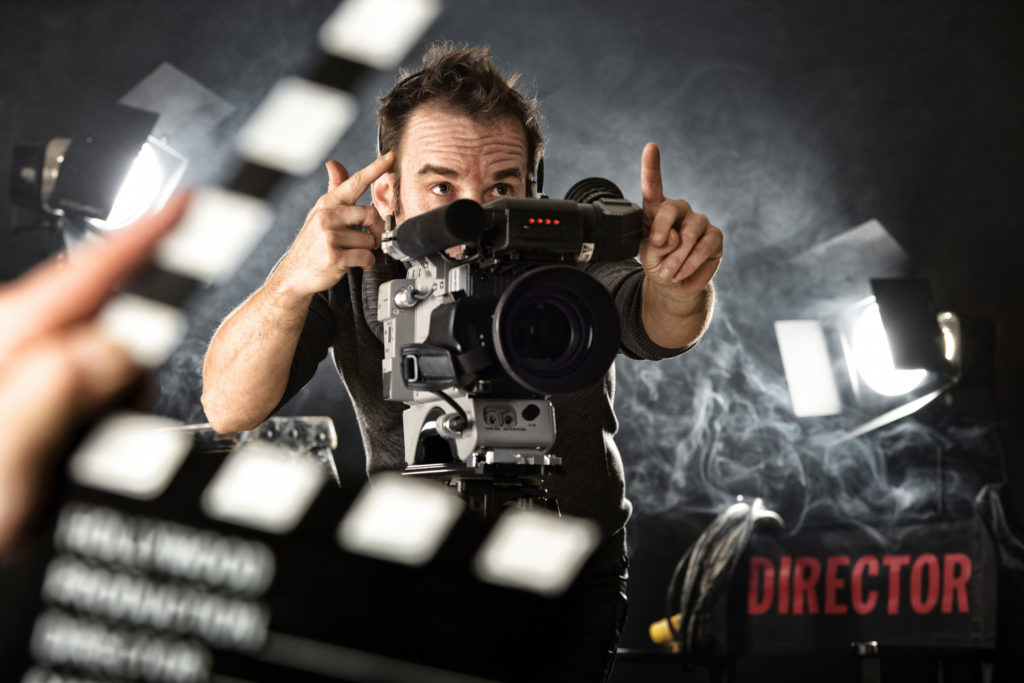 another session. Recut the same content over and over again or find a theme your audiences likes—a storyline, if you will—and run with it. Content breeds creation is what we're trying to say here.
The Buggles were right: video totally killed the radio star. However, it also seemingly killed the static image ad as well—or at least gave birth to a new dimension of marketing strategies.
In today's social first online economy, if you're not keeping up with the trends, you'll be left out in the storm. By adding video content to your line up, you're sure to win! Need help getting started? We're the experts you need. Reach out today to get started and ensure your brand doesn't miss this next wave of digital marketing innovation.