Skinny Bunny is obsessed with quality ingredients with amazing benefits. Our teas are the result of finding rare ingredients with incredible health benefits and mixing them together to create a tea that not only tastes great but has 20+ benefits! Delicious and Effective, this unique brand needed a unique website and effective marketing which is why they sought out SAMA Labs.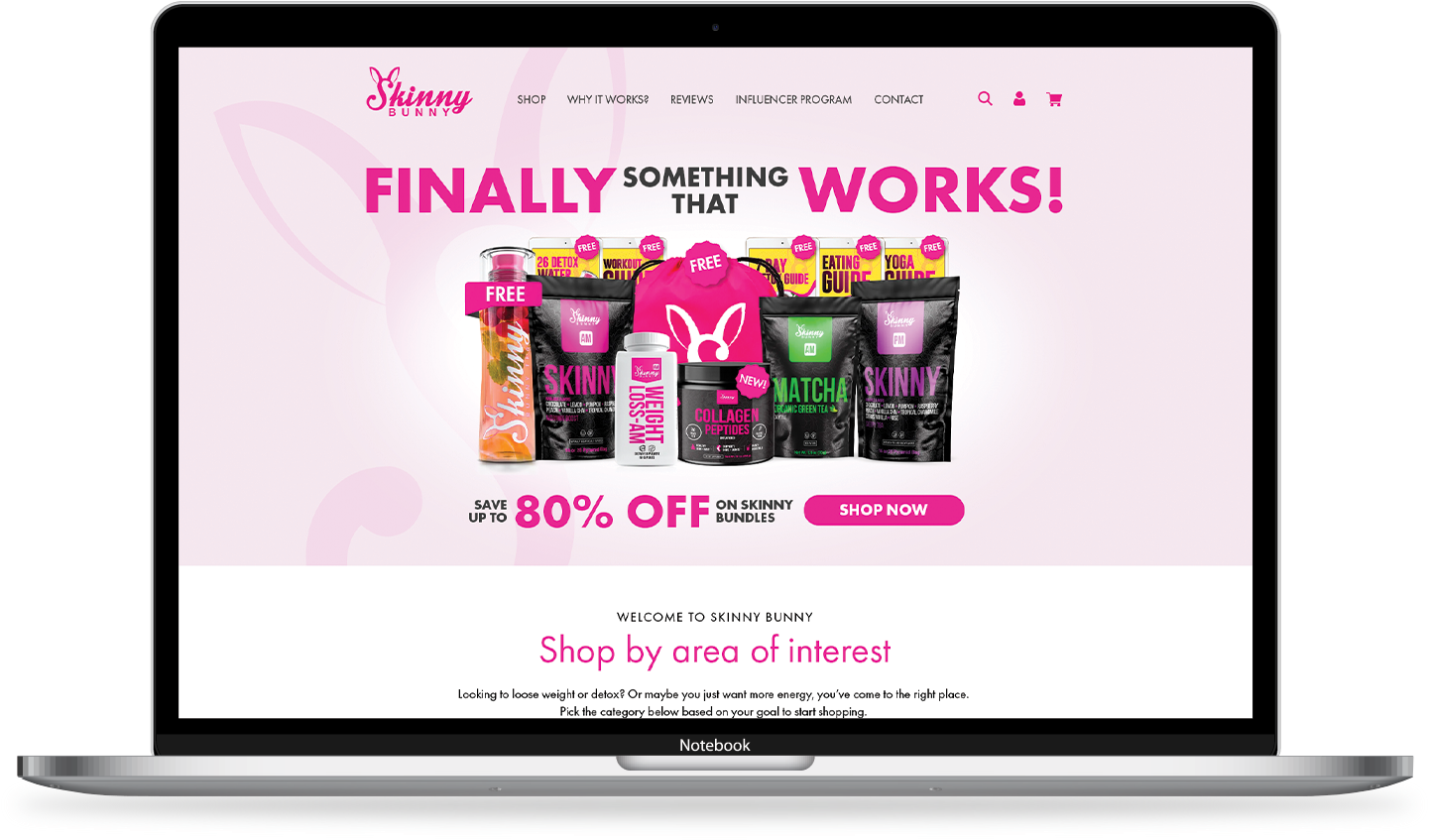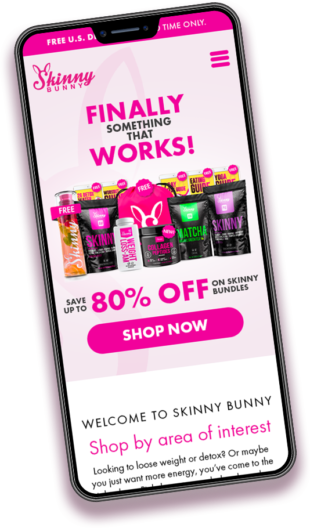 The team at SAMA Labs took a minimalistic approach to the Skinny Bunny website, relying on the bold colors of their packaging to provide some eye-catching features. A relaxed shopping experience can lead to more sales — that's what we set out to achieve with the web design by utilizing a homepage that scrolls through the product line for browsing with minimal effort.
Our marketing strategists developed a plan of action for Skinny Bunny that included graphic design, copywriting, and other forms of creative production to build eye catching visuals for ads across social media platforms and emails. We focused on the products themself in this case — weight-loss teas and supplements. We utilize discounts, deals, and bundles to attract customers and make conversions — making Skinny Bunny one of our most profitable brands.