We started as a company selling products — probably a lot like you. We built our brand SA Company from nothing into a booming ($100 million) business in a few short years. We did it through a little bit of hustle, a lot of hard work and an innovative use of digital marketing, advertising and branding.
Through building our own brand we perfected the art and science of creating engaging, disruptive social content and we developed a highly effective marketing strategy that generates quality prospects and converts them to customers — consistently and profitably. Our formula for success allows your company's infrastructure to sync up with your marketing so you can change the outlook of your business, forever.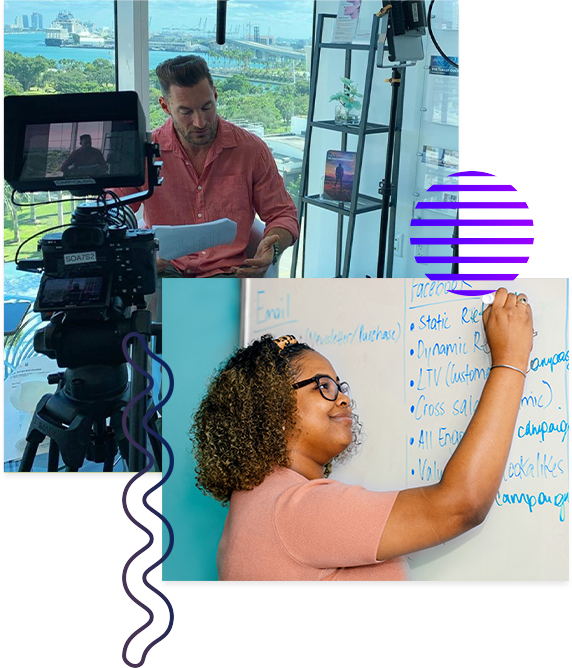 Learn more about
our services
Looking for some help with marketing your brand? Or maybe you want a bad ass website? SAMA offers a wide range of services to help your business soar. Click any of the links below to learn more about each of our services.
Digital Marketing Services
Social Media Marketing
nfluencer Marketing
Email Marketing
Paid Search
Programmatic & Display Advertising
Creative Services
Branding
TV & Radio Advertising
Web Design & Development
Creative Content
Copywriting
Here are SAMA Labs we are pretty creative, so creative in fact that we do it all. You name it, photography, web design, and video.
The list goes on and on but we're not ones to brag…usually. Explore our portfolios below to get your creative juices flowing.