Are You REALLY Reaching Your Full Digital Marketing Potential?!
Sure, You've Been Optimizing Your Strategies—But Are You Doing Enough?
Most eCommerce owners think they're growing their brand properly, but many end up falling just short of optimal success. Are you confident you're not one of them? We've got the inside scoop on how we've helped countless companies drive conversions and consistently profit!
Download Our FREE eBook Today To Discover…
➤ The most critical metrics you're probably missing!
➤ The right way to create a successful ad campaign!
➤ How to leverage different platforms for optimal growth!
➤ and so much more!
Don't Look The Other Way!
Get our best time-tested and proven techniques + strategies completely FREE.
All YOU need to do is sign up NOW to receive your eBook!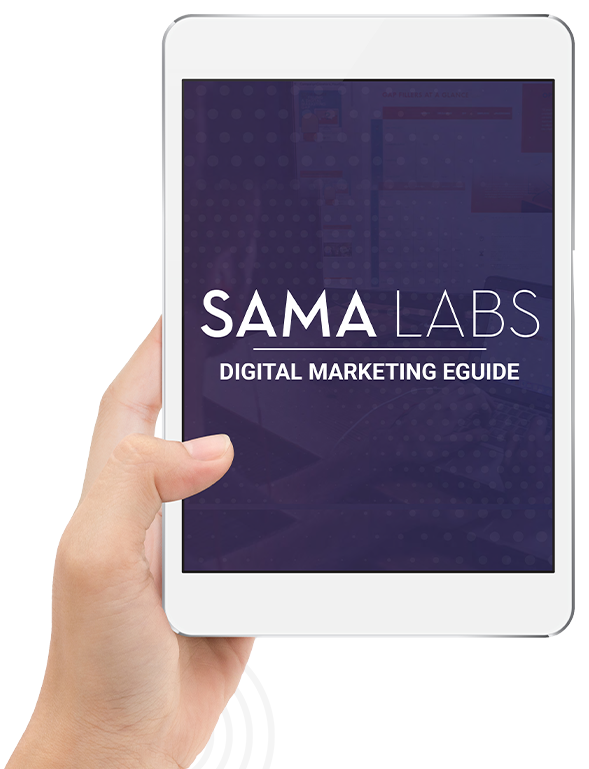 Wanna See What Others Are Saying?
Check Out Our Reviews!
"Amazing Results"
My company started working with SAMA in February of 2020 and it has been the best marketing company my company has ever worked with. The members of the SAMA team are attentive and amazing at what they do. We started seeing immediate results after working with SAMA and it has taken our business to another level! If you want to work with amazing people and see amazing results I highly recommend working with SAMA.
– Bobby Penney
"Great Success"
Not only a highly knowledgeable, reliable and talented group but most of all they care. Our product is new to market and a pretty new concept so where other groups have tried to follow a directional template for marketing a similar product, John and the Sama Labs team have been extremely creative in their approach resulting in great success.
– Jenna Sellers
"Five Stars"
Five stars is not high enough for this group of people. I have used many digital marketing companies in the past and hands down, these people are the best digital marketers I have ever worked with. My ROAS has gone from .5 to 10. I can't recommend them enough.
Thank you SAMA !
– Cathy
"Highly Recommended"
SAMA has done so much for our business over the years! From start up and development to regular routine maintenance. John & team have brainstormed ideas that I would have never thought on my own. They even educated me on many details concerning my company, highly recommended! Thanks SAMA!
– John