Alene Too is your one stop shop for amazing, handpicked, on-trend clothing & accessories. Any occasion, any style, Alene too has any outfit for your big day. This trend setting brand needed marketing and a website to fit their ground-breaking style which is why they reached out to SAMA Labs. We took a unique approach to the Alene Too brand which you can checkout below.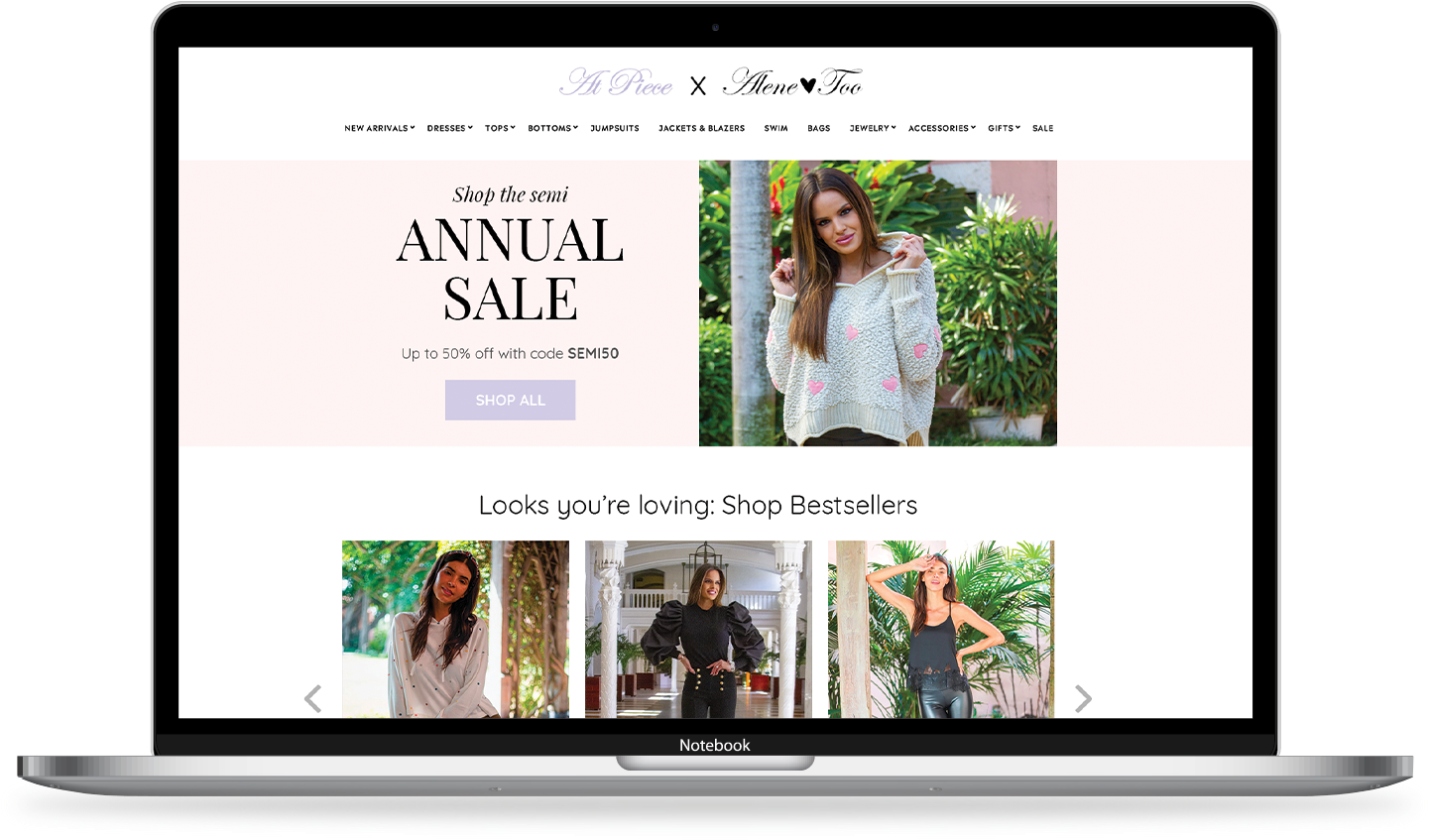 At Piece in an online clothing boutique so we knew the website needed to be as simple as possible to let the wardrobe additions take center stage. Our page designers kept it simple with a monochromatic background and large, clear product images for ease of shopping. A simple web page for this client creates a relaxed experience for customers — which encourages them to spend more when they checkout.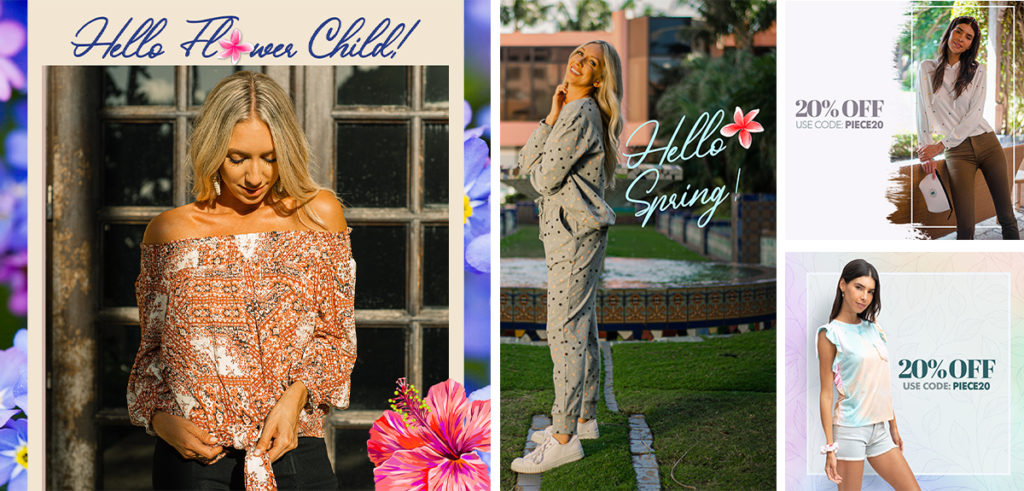 In this case, the team wanted to focus on the trendiness and limited availability of the clothing items on the site. To create a sense of urgency, all our copy is written to highlight the fact that these items are sold on a first-come-first-serve basis to encourage more conversions through the scarcity principle. Simple supply and demand. By highlighting the minimal supplies, demand soars and profits boom. Pair that with high quality images and you've got a recipe for success cooked up at SAMA Labs.